Nwa Lending is committed to helping you explore the possibility of a Northwest Arkansas Home Loan. We want to help you apply for the most affordable option for your mortgage needs. Whether you're buying a new home or refinancing a mortgage, we'll help you set up affordable financing that meets your home loan criteria.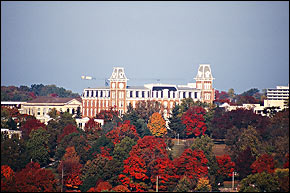 When you contact us, we will respond to your inquiry asap to help you explore the loan programs we offer in greater detail. While we maintain flexible office hours, we'll also respond to after-hours inquiries as a benefit to you. Our lending process is fast and secure, and we strive to impress you with our sense of urgency and customer satisfaction. A few of our mortgage programs include:
FHA loans (great for first time buyers, those with less than perfect credit or low down payment option)
VA loans (must have VA eligibility)
Jumbo mortgage loans (loan amounts over $417,000)
Adjustable mortgage loans (riskier floating rate)
Fixed-rate mortgage loans (safe locked rate for the term of the loan)
For these or other types of home loans Nwa Lending in Fayetteville, AR has you covered. If you're ready to begin learning more call us to discuss your needs. We help people in Northwest Arkansas as well as all around the state.