Are You Looking to Move to Northwest Arkansas?
You found our website, so you are probably considering getting a mortgage loan in Arkansas. If your intention is to purchase a new home you should consider consulting with a local Arkansas Mortgage company. Our mortgage company is located in Northwest Arkansas and we help our clients with residential mortgages or even a refinance. There are requirements for qualifying income that we can help you with. See the bottom of this page for more specific info on establishing income for a mortgage when you are moving to a new location. Call NwaLending.com and we can help make your transition as smooth as possible.
We work with multiple types of mortgages:
FHA Loans
96.5 LTV or 3.5% Minimum Down Payment
30 Year Fixed Rates
Credit Scores Minimum Mid-score 620
USDA Rural Development Loans
100% LTV No Down Payment
30 Year Fixed
Credit Score Minimum Mid-score 640
VA Loans
100% LTV No Down Payment
Credit Score Minimum Mid-score 620
Conventional Loans
97% LTV First Time Home Buyer
95% LTV 5% Minimum Down Payment
Credit Score Minimum 620
Jumbo Loans
90% LTV
30 Year Fixed Rates
Credit Score Minimum 680
Bentonville, Arkansas
Rogers, Arkansas
Springdale, Arkansas
Fayetteville, Arkansas
Bella Vista, Arkansas
Arkansas Mortgage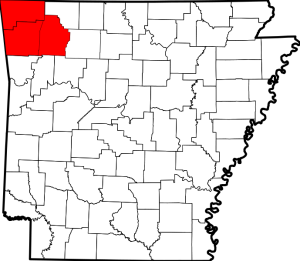 6 Things to know before moving to Northwest Arkansas.
We do speak English, but there is a bit of a drawl. This makes one syllable words seem like two syllable words.
Most people do wear shoes even in the summer.
Most everyone is really pretty nice. It is infectious!
This place is not flat like Oklahoma. Northwest Arkansas is nestled in the Ozark Mountains.
You will learn how to call the Hogs.
The 90s boom caused a sprawl. The area is made up of 4 major cities from south to north there is Fayetteville, Springdale, Rogers and Bentonville. There are also plenty of cool places in between.
Arkansas Mortgage
Income Questions:
We are professionals ready to help. There are a few mortgage guidelines that you need to be aware of when moving from out of the area?
Starting a new job. You will need 30 days on the job with pay stubs. Also a written job offer or contract for employment can help eliminate the 30 day wait for pay stubs.
Transferring jobs has a very smooth transition and there is also no 30 day wait for those who will remain with the same company.
If you are starting a new commissioned sales position or are self-employed you will need to wait 1-2 years and have tax returns to establish the new income.
Once we can establish income our mortgage company can help you get pre-qualified for a home loan. This process will help you decide what loan makes the most sense for your circumstance and help with a budget before you head out to shop for a new house.
We can help connect you with local professionals that will introduce you to Northwest Arkansas. A veteran real estate agent can make all the difference when helping you navigate this large quaint metropolis. There are great schools, shopping and eateries all throughout Northwest Arkansas and a good real estate agent can help you find the right area that balances work and play.