Are you thinking about building a new home in Northwest Arkansas? This can be the most challenging loan we process. New construction home loans have many unknown factors that most banks shy away from. At NwaLending.com we can help well qualified borrowers with loans to secure that dream home. Builders require buyers to have financing in place early on in the construction process. The construction loan involves two loans that merge into one, and this needs a bank that has experience to get the job done. So if you're looking for a new construction loan, our NwaLending is at your service.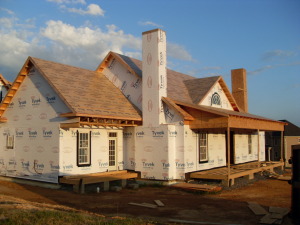 Funding for Northwest Arkansas New Home Construction Loans
The professionals at NwaLending in Northwest Arkansas are your local source for new construction loans. We take the time to walk you through your financing options and answer any questions you have about the application process. Our goal is to find you the most favorable rate possible so that your new construction is attainable and affordable.
If you're looking to buy new construction, we want to help. Please call us for more information about new home construction loans.
Home builder resources
Northwest Arkansas Home Builders Association
Buffington Homes Fayetteville, AR