Relocating to Northwest Arkansas
I want to buy a home before I move to Arkansas. Can I do this?
A: Yes*
You can do this. Are you planning to visit NWA? You could purchase a home from pictures, but that comes with risks. I would highly recommend visiting the area to scout out locations that fit your lifestyle. It is important to check some items off your list when you plan your visit. Get pre-qualified we can help with this just call us anytime and we can set up a time to discuss where you stand as far as qualifying for a home loan. The visit will help you decide what area best suits your needs …ie close to work, good schools, proximity to the airport, proximity to worship place, proximity to local activities, price range of homes, and so on. You will want to connect with a real estate agent and let them use their expertise to select some properties to see. They will help you fine tune your visit to NWA and maximize your home search efforts.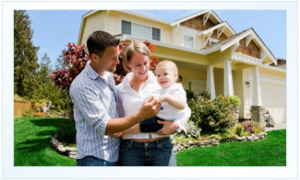 Searching for a home in Northwest Arkansas
Ok! Great you found a home that works for your needs. The lending process can be accomplished remotely even all of the loan underwriting and closing with a title company. With modern conveniences  you can close a loan from basically from anywhere. Make sure your lender is in the loop on the idea of remote closing so that they can make sure everything is in place to close out of state or out of town. Some things that affect your ability to purchase a home before moving include when your job starts and your income ratios with your current home still in the mix. A contract from an employer if worded correctly can help you get moved before your official start day. Your lender will be able to tell you if you will need to have 30 days of employment prior to purchasing a new property or if you have the green light. Best of luck with your relocation, and call us we will assist you or answer any other questions you have.