Competitive Rates and Friendly Service.
Our Mortgage Company Specializes in Home Loans in Northwest Arkansas Mortgage Broker
Arkansas – Fayetteville  Springdale  Rogers Bentonville  Bella Vista
NWALending.com is a Mortgage Broker that provides expert service to home-buyers in Arkansas. Our Northwest Arkansas location can help you with all of your home loan purchase needs. Our goal is to be the best mortgage lender in the area, and that starts with customer service. NWA Lending offers some the best interest rates available for home loans we are highly competitive and want your business. We also help clients with less than perfect credit, there are loan programs that can help people with challenges like low credit scores, self employed and first time home buyers. Call us to apply for a home loan today.
Home Loans in Northwest Arkansas
Northwest Arkansas is one of the fastest-growing communities in the country. Our booming economy, the low cost of living, the great weather, and the cool neighborhoods — are just some of the many reasons why, every year, thousands of individuals and families decide to call Northwest Arkansas home.
How To Qualify for A Mortgage In Northwest Arkansas
If you're considering buying a home in Bentonville, Fayetteville, Rogers or Springdale, knowing the minimum mortgage qualifications can help assist you in finding the appropriate lending program for your needs. Qualification criteria for a house loan vary according to the type of mortgage you want, but the following are the minimum requirements for the most common types of mortgages:
Most conventional mortgages need a 5% – 20% down payment, although some borrowers may qualify for as little as 3%. If your down payment is less than 20%, you will need mortgage insurance, which protects the lender in the event of a default. After achieving 20% equity in your property, you should be entitled to cancel your mortgage insurance.
Conventional conforming mortgages typically require a credit score of at least 620. Still, specific lenders may require a higher score if other indicators, such as a high debt-to-income, increase your credit risk. Most lenders need a DTI ratio of 45 percent or less; however, Fannie Mae allows DTIs of up to 50% on loans underwritten through its automated Desktop Underwriter system, with compensating factors.
Loan-to-value ratios for single-family primary residences cannot exceed 97 percent for fixed-rate loans for highly-qualified borrowers, 95 percent for adjustable-rate mortgages, and 80 percent for cash-out refinances. Conventional loans generally require a 5% down payment, whereas FHA requires a 3.5% down.
When qualifying loan applicants, lenders seek proof of income and steady employment. If employed, you will have to present recent pay stubs, two months' worth of bank statements, and two years' worth of W-2s. If you are self-employed, you must provide two years' worth of personal and business tax returns, your latest financial statement, and three months' business bank statements. There are some home loans, particularly those guaranteed by the federal government, like FHA and VA loans, have lower down payment and credit score qualifications. However, you must meet loan-specific requirements to qualify for these mortgage types.
Northwest Arkansas Mortgage Lender
Are you in the market for a new home in Northwest Arkansas? Do you want to work with the best mortgage lender in Northwest Arkansas? Look no further; NwaLending offers a variety of home loan programs that suits every buyer's need. Not all mortgage lenders in Northwest Arkansas are the same. As the top mortgage lender in NWA, NwaLending mortgage company offers a flexible underwriting guideline suited to fit any borrower. From low-interest rates and low fees to an on-time closing, we take pride in providing top-notch customer service while always meeting our deadlines.
Ready To Apply For A Northwest Arkansas Home Loan?
Whether purchasing your first or second home, our NwaLending Mortgage Company can help you realize your dream of homeownership in NWA. At NwaLending , we know the difficulties of obtaining financing for a home in Northwest Arkansas, especially for first-time buyers. With our unique advantage as a direct mortgage lender in the state, we can assist you in obtaining a home loan that best meets your needs and purchasing the perfect home for your family. We have the tools and resources to expedite the loan application, underwriting, and funding processes. You can count on us for fast and smooth mortgage applications and closings.
Let us discuss your mortgage options. Get in touch with us today call or text 479-841-6610.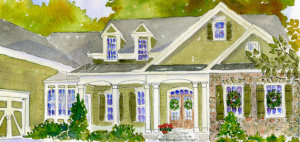 Jumbo Mortgage Rates
Jumbo Mortgage Loan Programs
NwaLending.com can help you with Jumbo home loan mortgages. We can help borrowers with mortgages over $726,200 up to $2,000,000! To qualify for jumbo loans your FICO score needs to be above 680 (we can help you find out your score and in many cases help you raise your score). Here are a range of offerings for our Jumbo home loan programs:
Low down payment jumbo mortgages.
Split Jumbo Mortgages ($726,200 first lien conforming loan, with a second loan for the balance of your loan)
Jumbo Bridge Loans (when you are buying a new home but your old home has not yet sold)
Interest Only Jumbo Loans for purchases or refinance.
Cash Out Jumbo Mortgages – fixed and adjustable loan options
FHA and First Time Buyer Loans
How do I get financing for a FHA Loan?
The FHA home loan is a mortgage home loan backed by the U.S. Department of Housing and Urban Development. It is a great finance tool for  first time home buyers in Arkansas. FHA home loans are great options for the first time home buyers, and those with less than perfect credit. FHA loans guidelines are more forgiving on credit scores than conventional loans.
The nuts and bolts of how this works is that FHA insures the loan for the lender. First time buyers and riskier borrowers less of a risk for the lender. There are costs to the borrower when using this type of loan, but the opportunity typically out-weighs the costs.Borrowers still must be approved by the lender which follows a fixed set of regulations and guidelines. We are an approved FHA lender and can help first time home buyers in Arkansas with their first home loan.
What are some of the advantages of FHA home loans?
FHA loans make home ownership more available to a wider spectrum of home buyers. Advantage number one low down payment. You can obtain a new mortgage with as little as 3.5% down of the total purchase price. Advantage number 2 lower credit requirements. Scores can start as low as 620 for FHA loans. FHA loans help those who have declared bankruptcy and even foreclosure. Arkansas has its own standards for home appraisal and the home must meet FHA standards before the loan can be closed. FHA loans require some repairs to be fixed prior to closing and paid for outside the mortgage loan. FHA loans allow the borrower's debt to income ratio to be slightly higher than conventional loans. Every loan must meet debt to income ratios to qualify for a mortgage and FHA loans allow up to 50% debt to income ratios where conventional loans stop at 45%.
In Arkansas the FHA loan limit is $472,030 the amount of total financing has to be below this figure. These loans can be for a new home just completed.
Helping people is what we do, and if you have any questions about FHA loans please give us a call. Here is a short list of items you will need to know to start the loan process. 
Income
Debt
Credit Score
2 Year History of where you have lived
2 Year Employment History
Source of Funds for Down Payment
Contact us today by simply filling out the loan application form or you can also call us and speak to a qualified mortgage specialists.
Trusted Partners