Home Loans & Mortgages In Northwest Arkansas
Are you a first time home buyer? NwaLending.com wants to help! Buying your first home is exciting, in addition the benefits for a first time home buyer make it all worthwhile. There are loans and programs that can help you be able to own a home that suits your needs and we can help with establishing credit. Mortgage interest has tax benefits for your primary residence. Of course, best of all, you can stop spending your money on rent, and put that cash into a long term investment. At NwaLending.com we are home loan experts, also we specialize in first time home buyer loans and mortgage programs. We can help you through the process of buying your first home and securing a first time mortgage.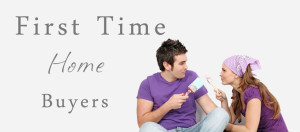 Lowest rates for first time home buyer with FHA Loans
Being a first time home buyer and you should make sure you don't overextend your budget. This will help make sure you keep your mortgage payments low and manageable. NwaLending.com will help you choose the best home financing option. You can afford your new home without struggling to pay your mortgage each month.
Home Loan Options for First Time Buyer
We have a wide variety of loan products for first time home buyers including:
Fixed rate mortgages: The fixed mortgage interest rate will remain the same on these loans throughout the term of the mortgage. Also, the 30 Year fixed rate mortgage is the best option for first time home buyers who are looking to keep their payments low.
FHA loans: This is an extremely low interest home loan insured by the Federal Housing Administration and is available to all qualified home buyers. There are loan amount limits for FHA loans, these limits in Arkansas are $472,030 for a single family residence. This should cover most moderately priced homes for houses in the Northwest Arkansas area.
VA loans: This great loan program offers low or no down payment, in addition the loan guaranteed by the Department of Veterans Affairs. Restricted to individuals qualified by military service or other entitlements.
USDA Rural Development loans: This loan program offers zero down payment for home buyers looking at properties outside the city limits. There are many small towns and communities that are in qualifying areas. Just give us a call and we can help you find out if the property you are interested in qualifies. There are also income limits you cannot make more than $103,500 annually per household to qualify for a RD loan. Limits do go up for larger households with 6 or more living in the home.
We make the loan process easy and convenient for you, by offering competitive rates and minimizing fees, that some of our competition charges.
Call 479-841-6610 today to work with a Professional Mortgage Broker.