USDA Home Loan Located in Northwest Arkansas
Available in Northwest Arkansas. Now with New Lower Upfront fees and Annual Fees
The new upfront MI fee dropped to 1.0% down from 2.75% for RD Home Loans. The fee is the lowest compared to all of the government loans available. The USDA loan program offers borrowers zero down payment for mortgage loans and makes this loan perfect for first time home buyers. Call us for information about property eligibility and income eligibility. This special loan program goes by a few different names. The USDA Loan or Rural Development Loan often referred to as Guaranteed Home Loan offers many benefits to first time home buyers. The main benefit of this loan gives the ability for a borrower to acquire 100% financing. The only other option for 100% financing are VA Mortgages only available to qualified Veterans, so this leaves the RD loan as the only other 100% financing option if you are not a United States Veteran.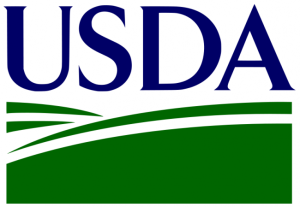 How Can I Find out if A Property is Eligible?
Click Here to see if a property is in an eligible area
What is a USDA Mortgage?
What makes this loan program better than other loan programs that offer a minimal down payment? USDA loans have a fixed rate and can be paid with a 30 year amortizations, that provide for a consistent payment over the life of the loan, this gives the borrower security. USDA loans have a small monthly MI payment (.35% of the loan total). Mortgage insurance payments add additional cost to the borrower in making monthly payments; therefore, we must note the monthly insurance rate is .35% compared to .85% for FHA loan, this gives the RD loan a huge advantage. The borrower that wants to Refinance the USDA loan will only allow those borrowers who hold a RD Home Loan to be refinanced.
What are the downsides to the RD Loan? None financially, but these loans need to qualify by location (this can be found the the USDA website or you are welcome to call us for assistance), and there are income limits. For example, a family of four cannot exceed a household income of more than $103,500 annually in Arkansas. Most towns that qualify sit on the outskirts of larger cities and with less than 30,000 residents.
USDA Loan Program Bullet Points
100% Financing
Credit Scores above 640 qualify
1.00% UPMI (New as of 10/1/2016 huge savings)
.35% Annual MI ($35 monthly on a $100,000 loan)
Household Income Max for a family of 4 $103,500 or $136,600 for families with 5 or more in the home
The property's location must fall within a qualifying location
Contact us for more information about Rural Development loans
Click here to see if a property is USDA/RD eligible