This could be you right now and this page is really is not about us. It is about you.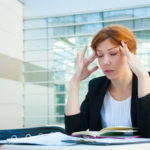 How Do We Fit In?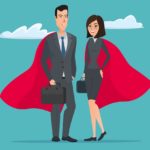 Well, we don't wear red capes in the office, but we bring lots of knowledge to the table when it comes to Home Loans and Mortgages. We are one of the highest rated mortgage companies in Fayetteville, Springdale, Rogers and Bentonville and all of the surrounding Northwest Arkansas communities.
NwaLending.com is a leading mortgage lender in the Northwest Arkansas area, and we pride ourselves for our friendly customer service. Call and set up an appointment today, and we will help you formulate a plan for your next home purchase. Our office is in Northwest Arkansas near the U of A campus in Fayetteville, and we are owned by a local Arkansas Bank. Mortgage loans are our specialty, and we can help with just about any residential mortgage.
NwaLending finds the best loan at the best available interest rate for all of our customers. We help our clients over the phone or we would be happy to assist you in the office next to historic Dickson Street or East Fayetteville. Our customer always comes first we can even schedule an appointment at your home or office for your convenience. Assisting our clients comes easy since we serviced our Fayetteville Arkansas clients with residential home loan needs for 20 years.
This mortgage office fiercely competes with mortgage interest rates and lender fees. We partner with multiple lenders, which gives us options to earn your business. We don't compromise customer service and we help you get qualified even if you are not ready to purchase a home today. Our mortgage loan officers are licensed to do business in 45 states, so if you have or know someone who has property beyond our Arkansas borders we can help them too.
The pictures above are me and my kids posed, and the second is more realistic with everyone engaged with their devices.