Jumbo loans or mortgages are home loans that exceed conforming loan limits, and in Arkansas that limit is similar to the national average. A jumbo loan helps home buyers purchase a higher-priced or luxury property. Qualifying for a jumbo loan can be challenging if you don't have a lower debt-to-income ratio, a higher credit score, and a larger down payment.
The limit on conforming loans is $417,000 in Northwest Arkansas as well as most areas of the country, but jumbo mortgages can exceed these limits. Contact a mortgage loan professional to learn more.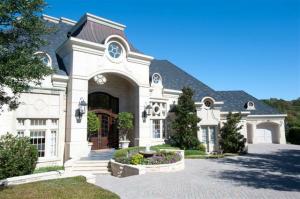 Second Mortgage
Our mortgage company helps many of its clients with Jumbo loans by allowing you to take out a second mortgage. Typically the first mortgage would be 90% ltv with 5% down and a 5% second.
Northwest Arkansas Requirements and Qualifications for Jumbo Loans
Credit Score – Jumbo loans require borrowers to have very good credit, which generally means a minimum credit score of 700.
Financial ability – When applying for a jumbo mortgage your debt-to-income ratio must be equal to or less than 45 percent, and the required reserve amount for jumbo loan borrowers can be as high as 20 percent of the value of the loan.
Down payment – There is no private mortgage insurance option with a jumbo mortgage, so the required down payment will be larger – typically 20 percent.
Property appraisal – In many cases there are less comparable properties for more expensive homes. The appraisal must support the purchase price and the mortgage for the borrower.
Check out our Competitive Rates
Jumbo loan rates typically are higher than conforming rates, but recently we have experienced historic lows making these loans very affordable. There is also an income tax deduction for loans under $1 million (see your tax professional for details about mortgage interest deductions).